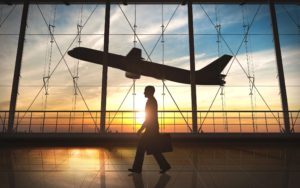 October 1, 2019, we find it's that time to prepare for a change. Like the seasons we make some changes with that in mind we encourage airlines to do the same. Business is business not when you try to cheap your operation or overextend without making changes on the way. At this time of the year we should be relaxed in the industry, but this is not today's world for some.
Adria Airways was the latest airline to cease operations out of a long list of airlines worldwide. In the next 12 to 18 months more will go, and some will start up. Those start up airlines have far more at risk than any airline that started in the mid 1980's or 1990's. Business and worldwide we no longer have that environment. This too goes for us at this site. Therefore, we are going to be creative and this time does not tell you online as some of our competition read our ideas and ran with it!
Competition and rivalries are a constant threat these days where others copy or try to steal your ideas. From aircraft to airports and operators operating the airports are challenged every day with the success each day with safety and satisfaction. To operate any type of business has its challenges and this goes without saying. Our wise and only free advice to those companies and airlines are remember where it all started and look back before bankruptcy.
Year 2020 is not far away neither are a ton more changes worldwide both economically and environmentally. We applaud all those who get it right and serve each day with dedication and passion for the very next passenger. Our congratulations to many airports that received grants from the FAA and others. To those airports who endured delays due to construction another thank you for the upgrades. This is what it takes to continue and make changes as we will do the same. Were not an airport we are however involved in both the fire and aviation industry. We have the passion to continue both the difficult days and good days. We are here for you, people matter we care
Airline Adviser 10/01/19