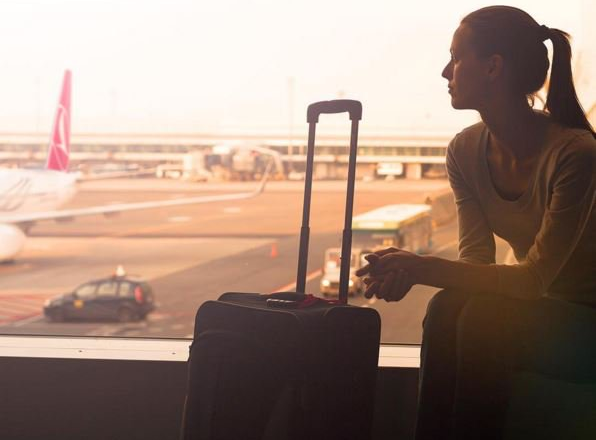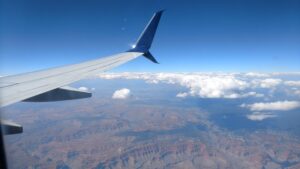 As we enter the month of August 2019, we begin to see multiple storms affect air travel. The regular occurrence is that of thunderstorms. We fly on a regular basis and if you ever fly please be patient with airlines when it comes to weather related delays or possible cancellations. Mother nature has the last say. Yes, it is the time until the end of October 2019 where either tropical storms or Hurricanes may occur. This is where we at Airline Adviser for years have kept millions of you up to date when possible. Over the years we too have been in many and affected a few times due to Hurricanes or storms.
Airports and Facilities is important to millions with access to airport and real time information. We will be expanding our data base and contact information in upcoming months and strongly suggest that if your airport is not listed, we can help you. Air travel is sometimes a strain when we have business travel or other. There are other aspects too that make information important to many.
Daily updates on news and airlines can be found on our Twitter page @AirlineAdviser . Were not just a website we are a company that provides many aspects in the airline and aviation industry. We love what we do and are dedicated to improving and assist those that need our services. More growth will continue as the 2019 moves forward.
Airlines we know its not easy running an airline from many areas. There are many major airlines and even smaller ones that day to day operations are run very professionally. From our previous experience both in airport ops to the fire service our experience and determination to continue with our professionalism brings us together. Training and changes are constant as we all know, and we invite many new projects with open arms. A separate international section will begin later this year, In the meantime enjoy our current page as normal.
Airline Adviser 07/30/19
North America
Courtesy of FAA and airport sites. Latest updates on select airports.
A-B
ALB Albany International Airport
CAK Akron - Canton Airport
ATL Hartsfield–Jackson Atlanta International Airport
ANC Ted Stevens Anchorage International Airport
AUS Austin - Bergstrom International Airport
ASE Aspen-Pitkin County Airport 
BOS Boston Logan International Airport
BUF Buffalo Niagara International Airport
BHM Birmingham Shuttlesworth International Airport
C-D
CVG Cincinnati/Northern Kentucky International Airport
COS Colorado Springs Airport
CMH John Glenn Columbus International Airport
CLE Cleveland Hopkins International Airport
CLT Charlotte Douglas International Airport
MDW Chicago Midway International Airport
ORD Chicago O'Hare International Airport
DAY Dayton International Airport
DTW Detroit Metropolitan Wayne County Airport
DFW Dallas Fort Worth
DEN Denver International Airport

E-F
EGE Eagle County Airport, Colorado
ELP El Paso International Airport
FAR Fargo Hector International Airport
RSW Southwest Florida International Airport (Ft Myers)
FLL Fort Lauderdale–Hollywood International Airport
VFP Northwest Florida Regional (Ft Walton Beach FL)
G-H
GPT Gulfport-Biloxi International Airport
GRR Grand Rapids Gerald R Ford International Airport
HOU Houston Hobby Airport
IAH Houston George Bush Intercontinental
I-J
IND Indianapolis, I.N.
JAX Jacksonville International Airport
K-L
KCI Kansas City International Airport
LAX Los Angeles International Airport
LIT Little Rock Clinton National Airport
LWS Lewiston Nez Perce County Regional Airport, Idaho
LEX Lexington KY Blue Grass Airport
M-N
MFR Medford Airport, Oregon
MEM Memphis International Airport
MKE General Mitchell International Airport
MLI Moline, Illinois (Quad City International Airport
BNA Nashville International Airport
MSY Louis Armstrong New Orleans
EWR Newark N.J.
LGA La Guardia N.Y.
JFK  John F. Kennedy N.Y.
MSP Minneapolis–Saint Paul International Airport
MIA  Miami International Airport
O-P
OMA Omaha Eppley Airport
ONT Ontario International Airport
MCO Orlando International Airport
PIA Peoria International Aiport, Illinois
PDX Portland, Oregon International Airport
PHX Phoenix Sky Harbor International Airport
PIT Pittsburgh International Airport
PHL Philadelphia International Airport
PWM Portland, Maine
PVD Providence T. F. Green Airport
PBI Palm Beach International Airport

Q-S

RIC Richmond International Airport V.A.
RNO Reno–Tahoe International Airport
ROA Roanoke - Blacksburg Regional Airport
RFD Chicago Rockford International Airport
ROC Greater Rochester International Airport
RDU Raleigh–Durham International Airport
FSD Sioux Regional Airport
RSW Southwest Florida International Airport
SBN South Bend International
SDF Louisville International Airport
SEA Seattle–Tacoma International Airport
STL Lambert St Louis International Airport
SLC Salt Lake City International Airport
SPI Springfield, Illinois (Abraham Lincoln Capital Airport)
SFO San Francisco International Airport
SJC San Jose International Airport
SAV Savannah / Hilton Head International Airport
SWF Stewart International Airport NY

T-U
TLH Tallahassee International Airport
TPA Tampa International Airport
TOL Toledo Express Airport
TUL Tulsa International Airport 
V-W
IAD Washington Dulles International Airport
BWI Baltimore–Washington International Airport
DCA Ronald Reagan Washington National Airport
X-Z

_____________________________________________________
For general information you can check the F.A.A link http://www.fly.faa.gov/flyfaa/usmap.jsp
Iceland
KEF Keflavik International Airport

Canada
YLW Kelowna International Airport
YHZ Halifax Stanfield International Airport
YUL Montreal-Pierre Elliot Trudeau International Airport
YXE Saskatoon International Airport
YVR Vancouver International Airport
YYZ Toronto Pearson International Airport

South America

Chile
SCL Santiago, Arturo Merino Benítez International Airport
TOQ Barriles Airport, Tocopilla, Chile (No Website)

Columbia
BOG Bogota Airport El Dorado International
VCP Viracopos International Airport

Brazil
BEL Belem Val De Cans International Airport
GIG Rio de Janeiro–Galeão International Airport
GRU Sao Paulo - Guarulhos International Airport
________________________________________________________

Europe
France
CDG Paris Charles De Gaulle
ORY Paris Orly International Airport
Ireland
ORK Cork Airport
DUB Dublin Airport

Italy
FCO Leonardo da Vinci–Fiumicino Airport

Germany
FRA Frankfurt International Airport
DUS Dusseldorf Airport

Holland
AMS Schiphol Amsterdam Airport
EIN Einhoven Airport

United Kingdom
EDI Edinburgh Airport Scotland
MAN Manchester Aiport
LGW Lomdon Gatwick
LHR London Heathrow

Spain
ALC Alicante Airport
IBZ Ibiza Airport
MAD Madrid- Barajas International Airport
BCN Barcelona Airport

Switzerland
GVA Geneva Airport
________________________________________________________
Asia and Far East

PVG Changi Airport
________________________________________________________
South Pacific

Australia
ADL Adelaide Airport
SYD Sydney International Airport
PER Perth Airport

New Zealand
ACK Auckland Airport